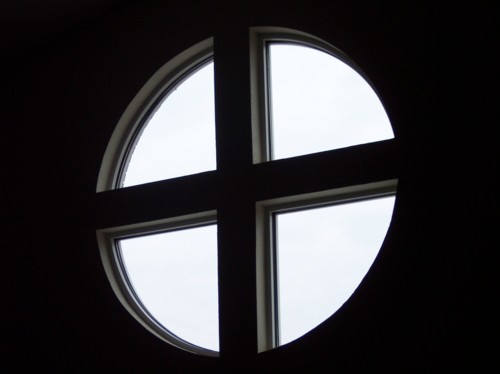 My Brother's Keeper- Tarboro NC

A Men's Support Group Ministry

Two are better than one; because they have a good reward for their labour. For if they fall, the one will lift his fellow: but woe to him is alone when he falleth; for he hath not another to help him up. Eccieslastes 4:9-10

A brother without a keeper is like a man with a left hand and without the right. We come together confessing our faults one to another, and praying for another, that we may be heal, "the effectual fervent prayer of a righteous man availeth much." James 5:16

We are non-denomination. We belong to Christ Jesus, and though we once were far away from God, now we have been brought very near to him because of what Jesus Christ has done for us with HIS OWN BLOOD.

We want more and more of God's kindness and peace. This is why we come together, learning to know him better and better. For as we know him better he will give us, through His great power, everything we need for living a truly good life. He will also share his glory and His own goodness with us! John 17:22-26.

By the same mighty power He has given us all the other rich and wonderful blessings He promised; for instance, the promise to save us from the lust and filthiness all around us and to give us His own character.

To obtain these blessings, we need more than just believe, we must also work hard to be obedient. We must learn to know God better and discover what He wants us to do.

We need to learn to put aside our own desires so that we will become patient and godly, gladly letting God have His way with us. This will make possible the next step, which is for us to enjoy and love other people. As we continue in this way, we will grow stronger spiritually, and become fruitful and useful to our Lord Jesus Christ.

But anyone who fails to go after these additions to faith is blind indeed, or at least very shortsighted, and has forgotten that God delivered him from the old life of sin that we can live a strong, good life for the Lord.

So brothers let us work hard to prove that we really are among those God has called and chosen; then we will not fall away. And God will open wide the gates of heaven for us to enter into the eternal Kingdom of our Lord Savior Jesus Christ.

We will learn to stay within the boundaries where God's love can reach us and bless us. We must learn to wait patiently for the eternal life that our Lord Jesus Christ and His mercy have given us. We will learn to help those who argue against us. We must be merciful to those who doubt.

We will save some by snatching them as from the very flames of hell itself. And as for others, help them to find the Lord by being kind to them, being very careful that we are not pulled along into their sins. We must learn to hate every trace of their sin while being merciful to them as sinners.

Therefore, My Brother's Keeper will be steadfast, unmovable always abounding in the work of the Lord, forasmuch, as we know that our labor is not in vain in the Lord.